Integral equipment solutions for Food, Beverage and Pharmaceutical industry. Specially designed machinery for numerous type of single serve packaging including products containing CBD and THC ingredients. FDA and CFIA compliant equipment for products derived from cannabis raw materials.

Alter Pack Ltd. is one of the leading manufacturers and distributors of packaging machinery and equipment in Canada and the United States, working with some of the largest food, beverage, and pharmaceutical service and manufacturing providers.

---
Our main sales direction:
---

We exclusively distribute high quality products and services that are inimitable on the North American market today.  We have amongst the largest selection of packaging machinery and equipment to date. The machinery and equipment have been tested for safety and are fully customizable to meet your needs. Our knowledge and expertise in the area is unmatched and inimitable. Our strength lies in our ability to enhance operational efficiency and to reduce production costs.
Buy directly from Alter Pack Ltd., you get more than just machinery and equipment. You receive support from people who know your industry and its needs inside out.
---

Contact us now to speak to one of our sales representatives. We welcome you to browse our products page to get a better sense of the machinery and equipment we distribute, manufacture and assemble.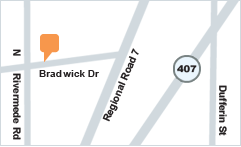 Contact Alter Pack
381 Bradwick Dr. Unit 1, Toronto
ON, L4K 2P4, Canada
Tel. (416) 731-3740
E-mail: info@alter-pack.com
---
Main keys for packaging equipment and materials we provide:
Cup filling and sealing, Cup filling, Cup sealing, Snack packaging, Packaging equipment, Packaging solutions, Packaging machine, Vacuum pack, Cheese vacuum pack, Meat packaging equipment, Hamburger packaging, Sausage packaging, Seafood vacuum pack, Fish packaging, Packaging solution, Thermoformer, Hummus packaging, Bread packaging, Frozen food packaging, Liquid packaging, VFFS machine, Bagger, Bags form machine, Yogurt cup, Vacuum packaging, Roll stock machine, Rollstock form machine, Roll film, MAP packaging, Nuts packaging, Liquid filling machine, Yogurt packaging, PA film, PE film, Thermoforming film, Vacuum bag, Multilayers film, Film in roll, Roll PA/PE film, Packaging material, Film for packaging, Roll stock film, Food packaging, Roll film packaging, Chips pack in bag, Packaging for chips, Powder packaging, Fill ans seal, Filling and sealing, Rotary machine, Accumulating table, Screw conveyor, Bracket elevator, Belt Conveyor, Multihead weighter, 10 heads weight filler,14 heads weighter, Multihead scale system, Feeder, Take away conveyor, Z type.